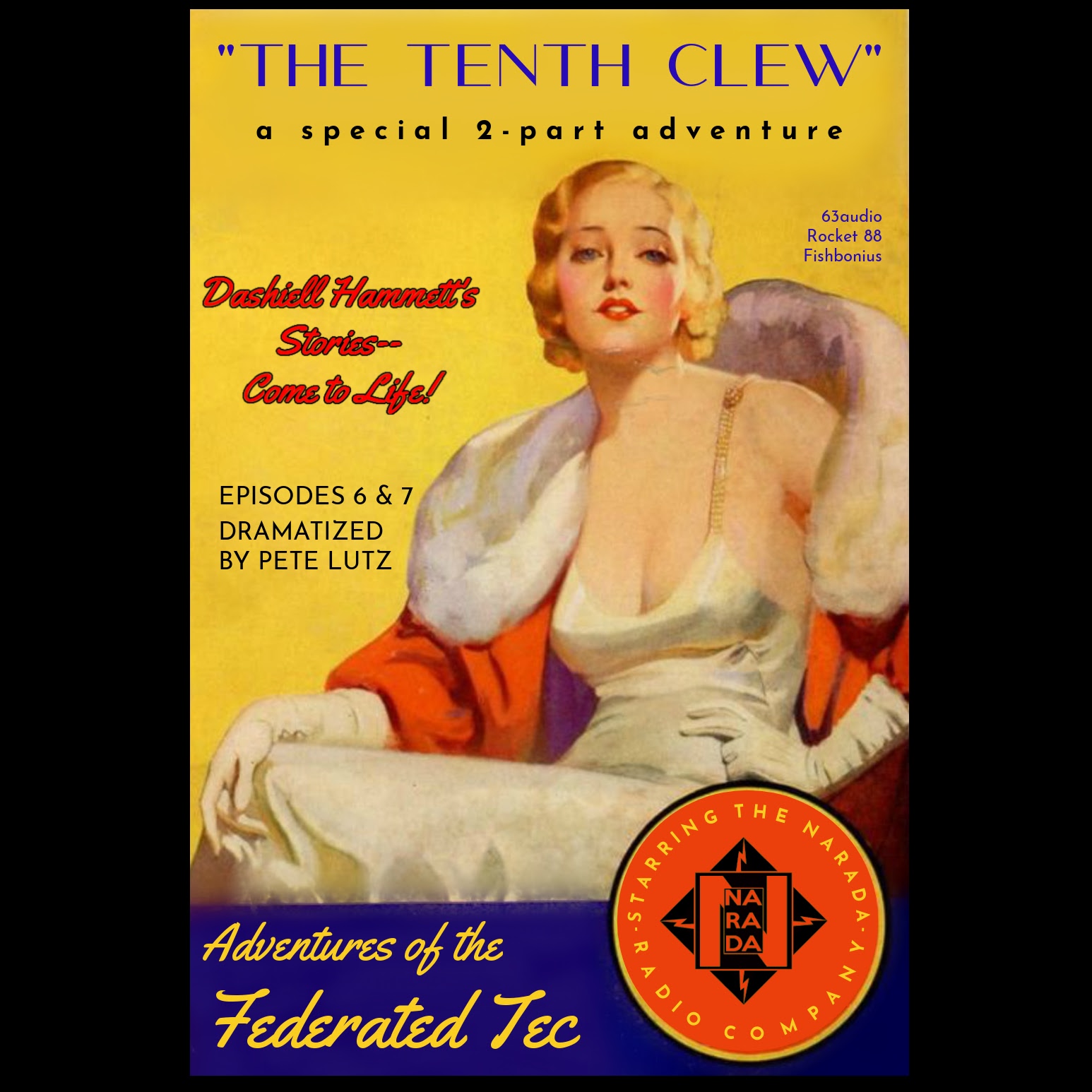 So here is episode six, part 1 of "The Tenth Clew", adapted by Pete Lutz from Hammett's sixth published Op story, in 1924. We hope you enjoy it and will join us for future episodes. 
ADVENTURES OF THE FEDERATED TEC WAS CONCEIVED BY PETE LUTZ AND DEVELOPED BY PETE LUTZ AND MARK SLADE.
"The Tenth Clew" was directed by Pete Lutz, mixed and mastered by Daniel French of Fishbonius Productions. 
Our Cast consisted of the following players:
ANNOUNCER: Darren Rockhold
THE FEDERATED TEC: Pete Lutz
SGT. O'GAR: Jason D. Johnson
CHARLES GANTVOORT: John Bell
DETECTIVE: Jeff Moon
WHIPPLE/VOICE: Mark Kalita
ABERNATHY: Frank Guglielmelli
CREDA DEXTER: Rhiannon McAfee
THEME/INCIDENTAL MUSIC: Dr. Ross Bernhardt
Join us next time for episode seven, "The Tenth Clew (part 2)"!